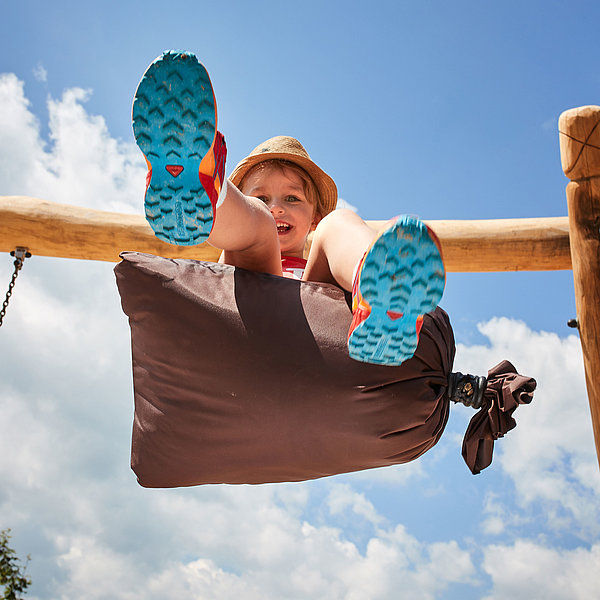 Out of the house
THERE ARE ALSO LOTS OF HITS FOR KIDS OUTDOORS.
It's clear, you can't always sit still! Why should you? In front of the Kröller, a free but well-protected play world awaits little superheroes and brave climbers. And when we say adventure playground, we mean adventure playground. Here you don't just jump into the air on the giant trampolines, you also jump for joy. Because on 2000 m2 there is everything an amazing time-out(side) needs.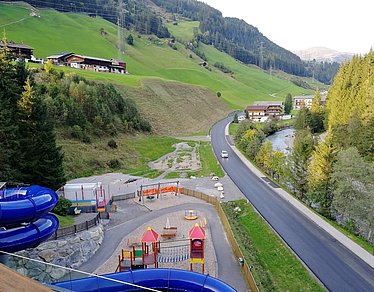 Our pedal go-kart track is made for kids who like to go faster 24/7. Here, little racing drivers can test their driving skills in an exciting rally. And all this on a super cool race track with challenging chicanes and curves. Ready for the ultimate driving fun and a family holiday in pole position?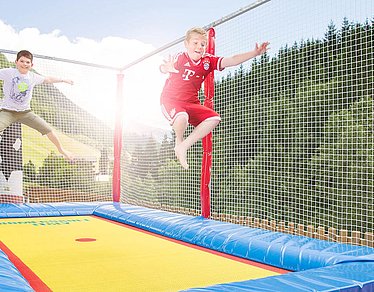 One jump and you're off into the air. Rarely do you feel so light. It's fun to land on your backside, then be flung up again before your feet land back on the net. Even the grown-ups like to drop in for a "jump". And why not? There is plenty of time to be grown up at home!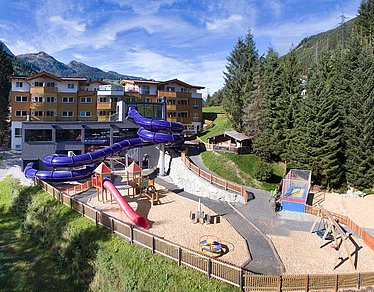 BUILDING CASTLES IN THE SAND AND IN THE SKY
The mega sandbox is a must for creative builders. They dig, shape and build, lay out roads and create sand castles, hilly landscapes and caves. Shovels, rakes, buckets and other tools are ready and waiting. And who knows, you might even find a sandbox friend here.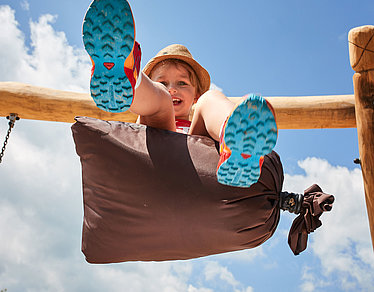 CLEAR THE WAY, HERE I COME!
It goes without saying that an adventure playground only deserves its name if it also has playground equipment that ensures things go swingingly. In our case, this is done by the giant slide, a small slide, children's see-saws and swings. The huge round swing will take you that little bit closer to heaven.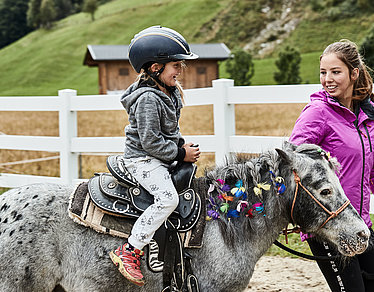 With a holiday at the Kröller, animal fans are guaranteed to be on the right path. Our shaggy four-hoofed animals can't wait to go for a spin with little cowboys or cowgirls. Even more cuddles await in the petting zoo with pot-bellied pigs, goats, sheep and much more.