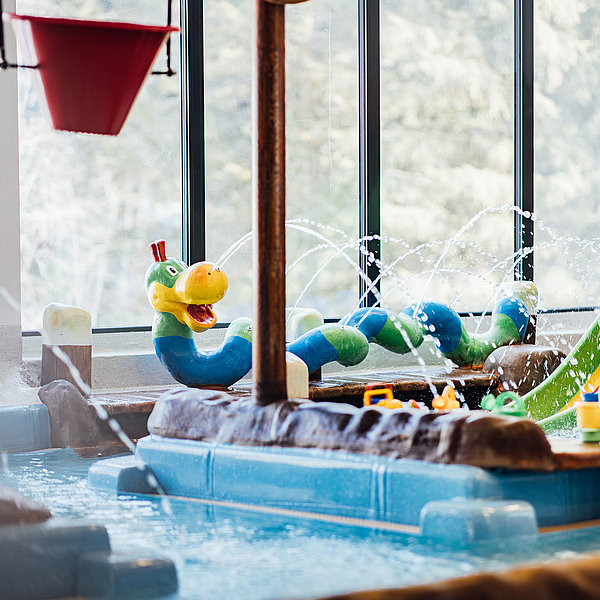 Splishing, splashing heaven
WATER IS A KEY ELEMENT AT THE KRÖLLER.
Our Babybeach: a completely new approach to baby pools. Designed for the little ones, with space for the big ones. Comfortably warmed to 32 °C, this watery world of adventure is a popular hotspot for paddling and romping all day long. The giggles of glee can be heard far beyond the edge of the pool.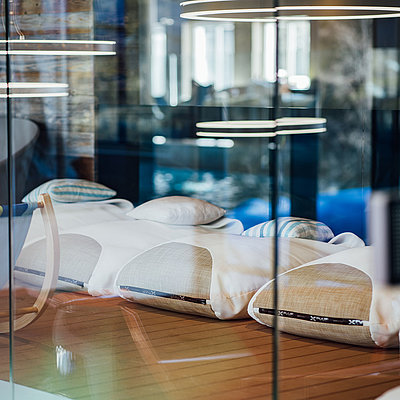 My name is Beach, Baby Beach.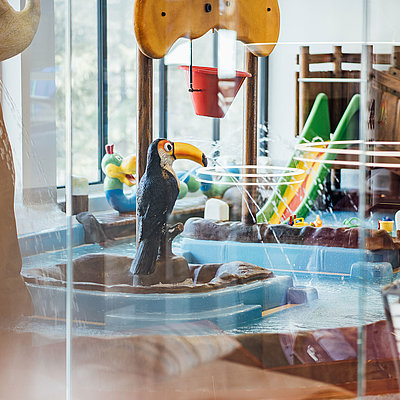 Babyriver with boats and much more.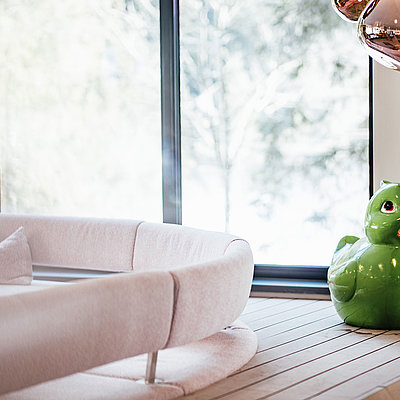 A little time-out for bigger ones.
SMALL GUESTS, BIG AMAZEMENT
Our little guests are among our favourites. We look forward to them like chocolate ice cream! And to make sure that the little ones have a lot of fun here, we've been working on our baby pool for quite some time. Covering 9 × 5 metres, there are lots of exciting and unusual things to discover: two parrot-coloured water slides, small boats for the flow channel, aqua shooters and funny animals for non-stop water action.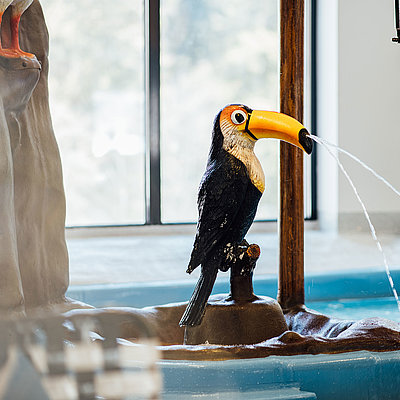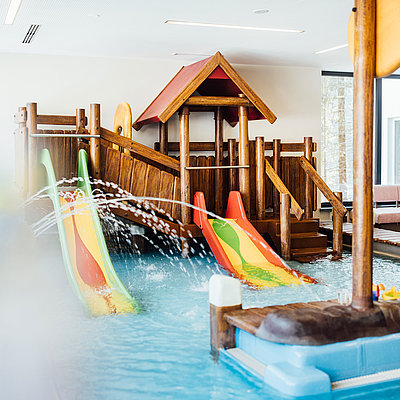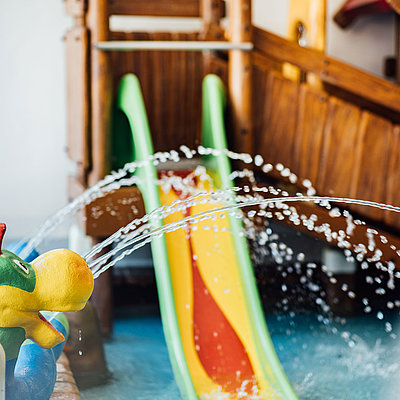 NESPRESSO LOUNGE FOR YOU
We wouldn't be the coolest family spa & wellness hotel in Austria if we hadn't at the same time thought about the big ones. While little water fans experience their very first splash, you can sip on a Nespresso next door, chat with other mums and dads and enjoy a short time out for yourself. Sounds good, doesn't it?
Splish, splash and plenty of fun.