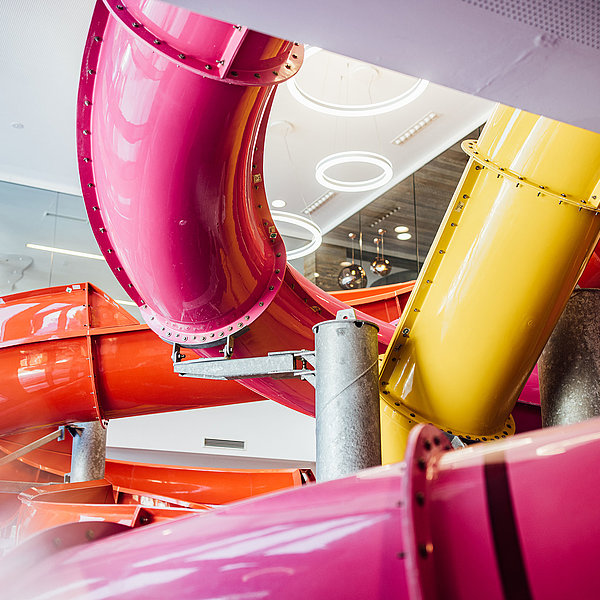 Ready, steady, slide!
PROBABLY THE SLIPPIEST HOTEL AQUAPARK IN AUSTRIA.
At our hotel with aquapark in Austria, pulses race as fast as swimmers slide Start thinking up some excuses - you'll need them! As the four water slides will push you to the limit. Our recommendation: Don't get too cocky until you've tried the free fall slide or set a new time record in the "Blackhole".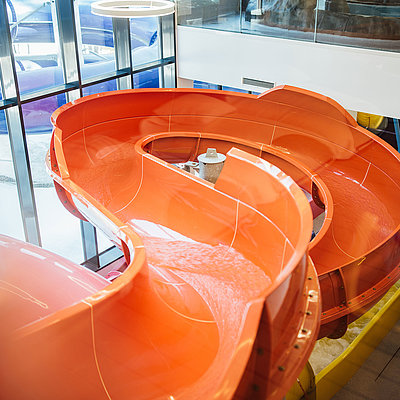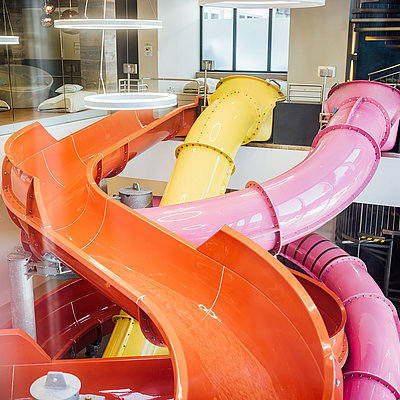 Free fall down the slide.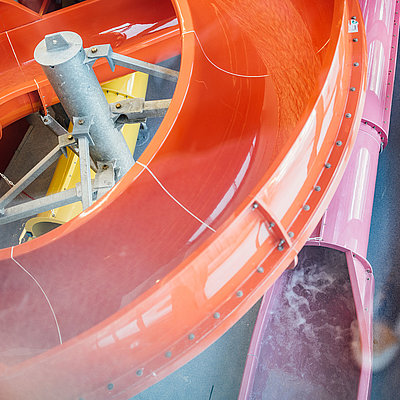 THIS IS ABOUT MORE THAN SPLISH SPLASHING AROUND
...today is all about sliding! Our wet playground for water lovers is equipped with four terrific slides. Ultra-wide and colourful, they promise XXL-sized bathing fun. Like the Aquatube Speed Slide. Those looking for a special thrill can plunge down the steep Free Fall tunnel slide. Hold on tight to your trunks!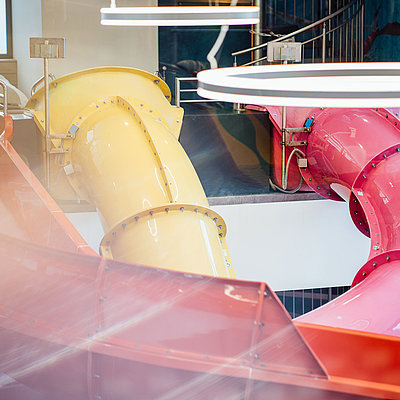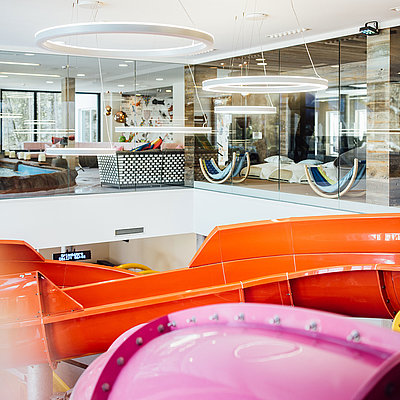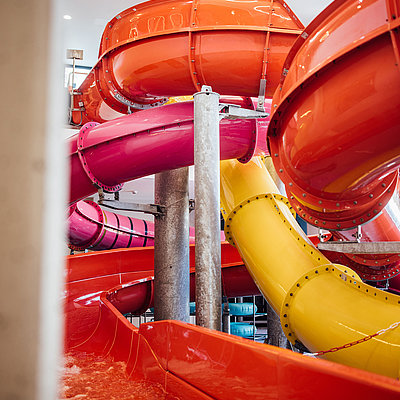 EVERY SECOND COUNTS
The two timed slides are particularly exciting. The 100-metre "Blackhole" double tyre slide winds its way outside before the curves bring back in again at the end. The fastest person down the slide becomes the new record holder. The 40-metre body slide also measures and records best times and awakens the competitive spirit of young and old.