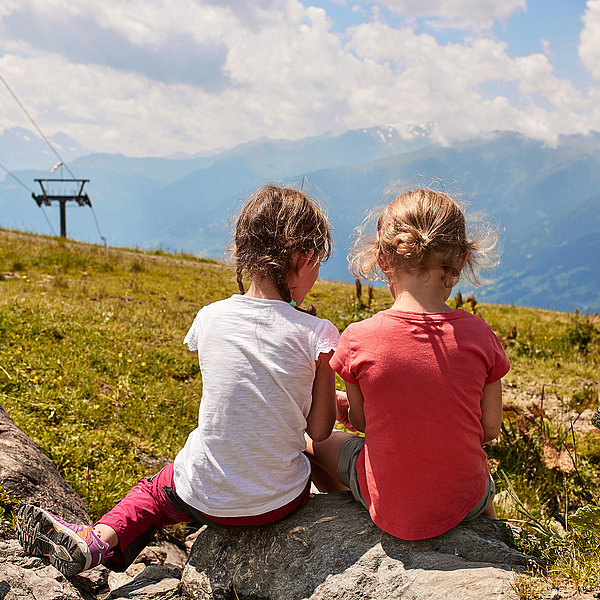 So much to see,
so much to do
LEAVE WITHOUT A CARE AND RETURN FULL OF NEW IMPRESSIONS.
A tempting goal has been decided upon. The rucksack is packed, the hiking boots laced up. Let's go! Just follow the scent of Kaiserschmarrn and the tinkling of cowbells. Past colourful meadows and gurgling streams until you find the next alpine hut. Whether it's trails suitable for prams, small summit experiences or big, high mountain tours - Gerlos and its five side valleys have what you're looking for!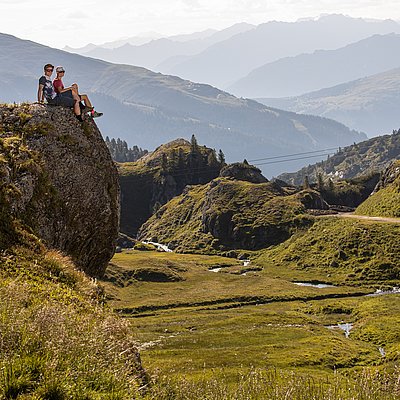 The most beautiful places to visit on foot.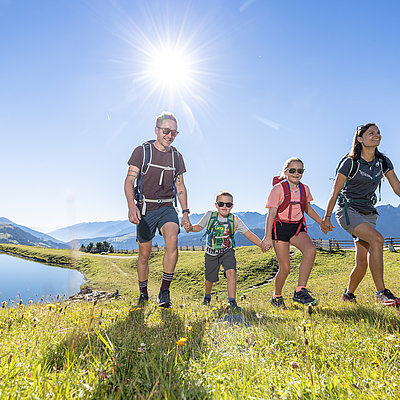 Five side valleys and a whole host of destinations.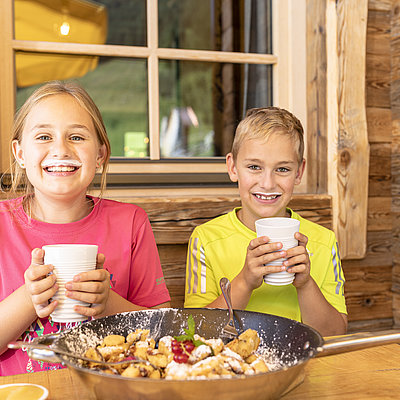 Always ready to welcome you.
HIKING HEAVEN IN THE ZILLERTAL VALLEY
Located in the middle of the Zillertal Arena, enjoyable hiking trails, Nordic walking routes and high alpine tours await you here. Five paradisiacal side valleys stretch out from Gerlos, where rustic huts invite you to stop by for a bite to eat. All of them can be reached from Hotel Kröller and also with prams in one hour. If you are looking for a special thrill in Zillertal in summer, pack your swimming trunks and dive into a crystal-clear mountain lake.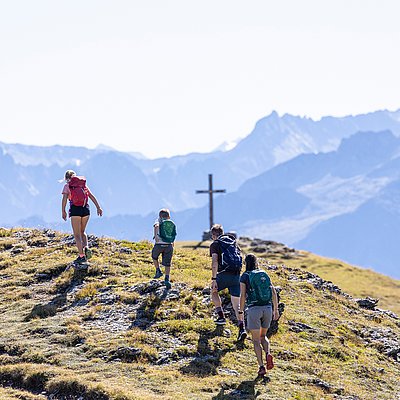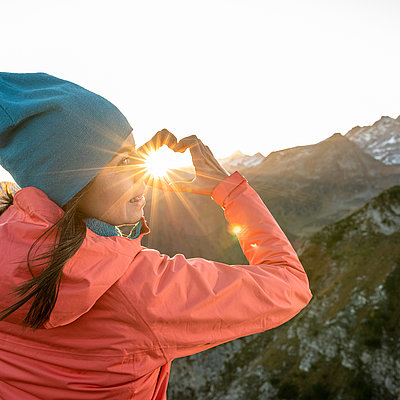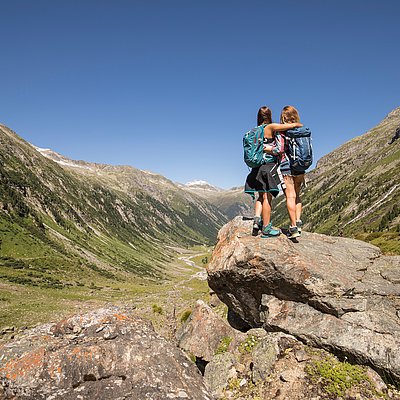 ON TOUR WITH THE PROS
The professional guides from BERGaktiv will accompany you on three free guided tours every day in summer. Whether leisurely to the vantage point, to the alpine pasture or on an intensive "Stramme-Wadeln-Tour": There is something for every hiking taste. With the Free Mountain Card you can also use the hiking bus and the Isskogel and Königsleiten cable cars for free. Long live wanderlust!
THE ALL-ROUND HIKING SERVICE
The Isskogel and Königsleiten cable cars are included for you
Free hiking bus
Hiking snack to take out
Free rental of backpacks, umbrellas and Nordic walking sticks
Tour descriptions
Organisation of overnight stays in huts
Drying room for shoes and clothing
Equipped for everything
KRÖLLER´S SPORT SHOP: THE SPECIALIST FOR OUTDOOR FUN IN GERLOS.