Skiing? Easy!
START SMALL AND PRACTISE LIKE THE BIG BOYS.
At Kröller we offer ski courses from the age of two. In Almi's Kinderskischule right on our doorstep, little stars of the slopes can kick-start their skiing career. The smiles of both parents and proud little skiers alike will grow as they make their wobbly way down the slopes for the first time.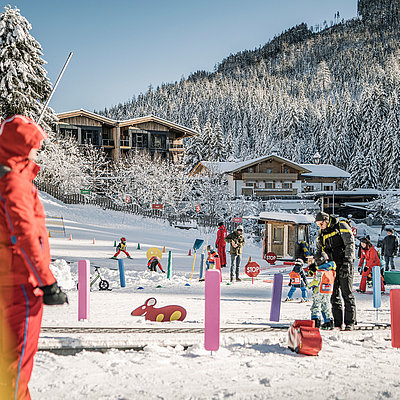 ...is the key to success.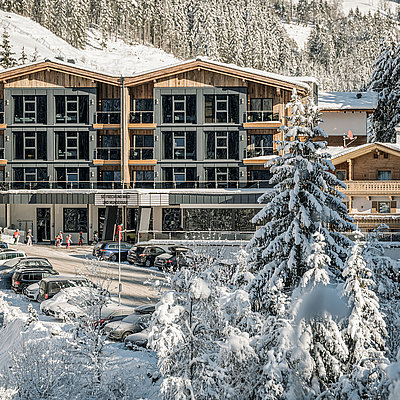 Open the door and off you go!
The practice slope right in front of the hotel door.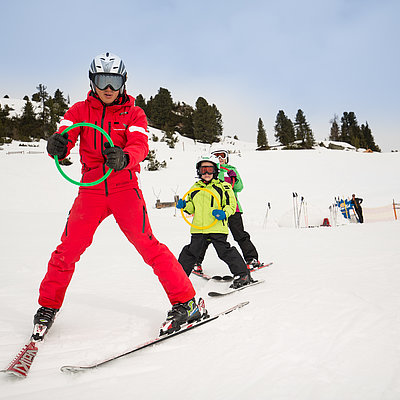 On the boards with real professionals.
LEARNING TO SKI MADE EASY
Right next to Hotel Kröller is the children's ski paradise with magic carpets, wave runs, tyre carousel and ski tows. Highly trained children's ski instructors show the little ones the right turns in the snow in a fun way. The ski courses can be booked directly at the hotel on arrival or online in advance. Still not sure which course is right for your little one? Our head ski instructor Thomas will be happy to advise you personally.
Telephone: +43 664 88231181
E-Mail: info(at)almis-kinderschischule.at
More information about the courses and prices can be found here.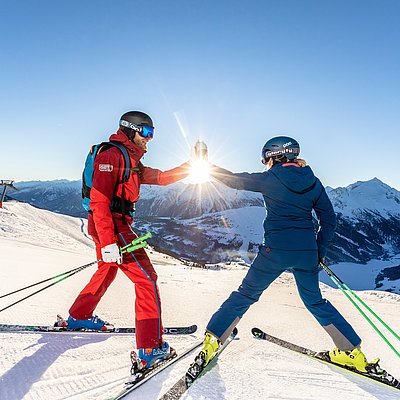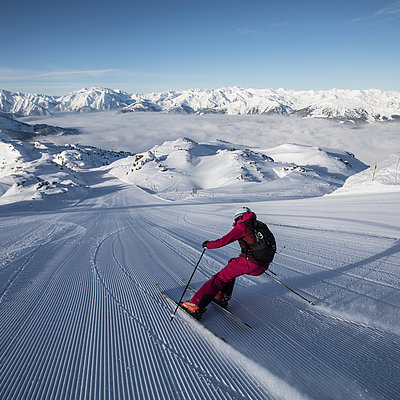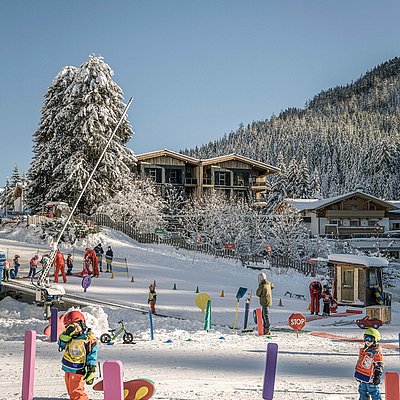 ALMI'S WINDEL-WEDEL-CLUB (2 YEARS)
Two-year-olds take their first steps on skis with the Almi Minicarver. These plastic skis without ski boots are provided by us.
About course times and prices.
ALMI'S BAMBI CLUB (3 YEARS)
Children from the age of 3 learn how to ski in a playful way during two-hour courses where they practice braking independently and making their first turns.
ALMI'S KIDS-CLUB (FROM 4 YEARS)
Children from the age of 4 are divided according to age and ability and taught by our certified ski instructors using the latest methods of Austrian ski school technology. The programme includes lots of fun with parachutes, snowsails, ropes, stabilisers and rings, as well as a ski race with prize-giving. If training takes place directly at the hotel, lunch is from 12:00 pm to 1:00 pm under the supervision of the ski instructors at Hotel Kröller. The faster groups eat at Seppi's Almhütte or in another restaurant in the Zillertal Arena.