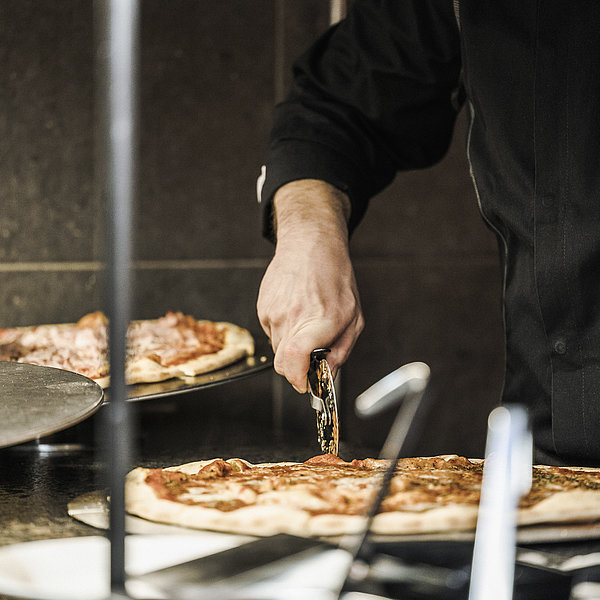 An exquisitely
set table!
WE DON'T EAT, WE GIVE CALORIES A HOME.
Stomach growling at Hotel Kröller? No chance! Our all-in pampering board includes everything a gourmet's heart desires. And that almost around the clock. The Kröller kitchen crew gives of their all to make your taste buds jump for joy. Young and old can feast from station to station at the adventure buffet. After all, eating together should be a real experience for the whole family.
Warm from the oven and crispy fresh.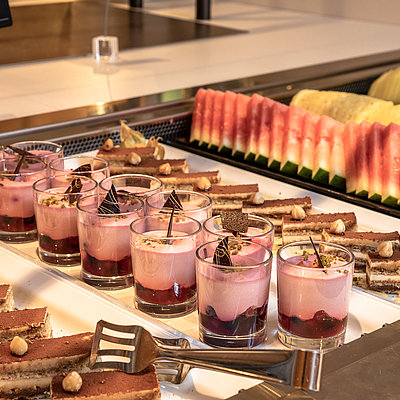 A treat for taste-buds and eyes alike.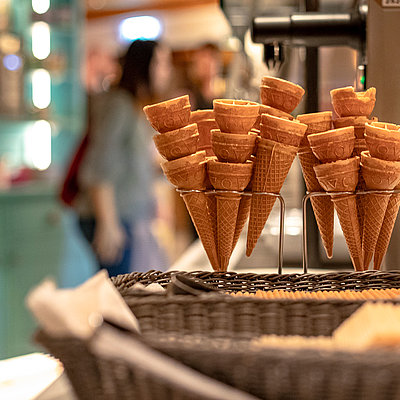 A paradise for those sweet toothed guests
Sometimes a cupcake helps more than a thousand words.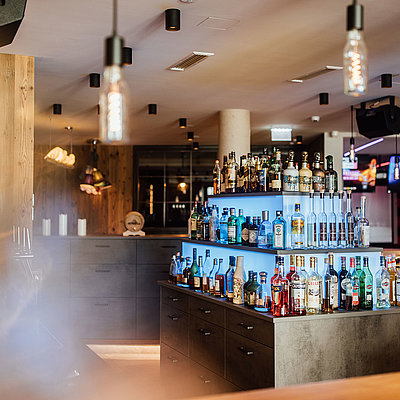 The Kröller Bar: Fancy drinks for everyone.
ALL-INCLUSIVE PAMPERING FROM EARLY TO LATE
When the colourful breakfast buffet with fresh products from the Zillertal region calls, even sleepyheads will be out of their beds in no time. A second energy boost is provided by the lunch from 11:30 to 13:30 with soup, main course and fresh salads from the adventure buffet. If you are on the slopes of the Zillertal Arena at lunchtime, you can ski to Seppi's Skihütte and stop by for lunch.
Between 2:00 pm and 4:30 pm, all those with a sweet tooth will be in heaven at the afternoon buffet with sweet treats. In the evening, the holiday day is crowned with national and international dishes from the adventure buffet. For the very youngest guests, there is a dedicated HiPP Corner with an irresistible selection of jars, follow-on milk and porridge. And last but not least: Non-alcoholic hot and cold drinks from the buffet are included all day.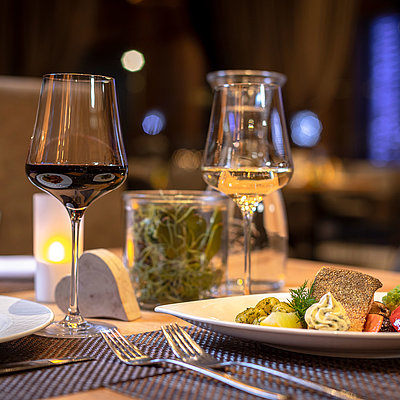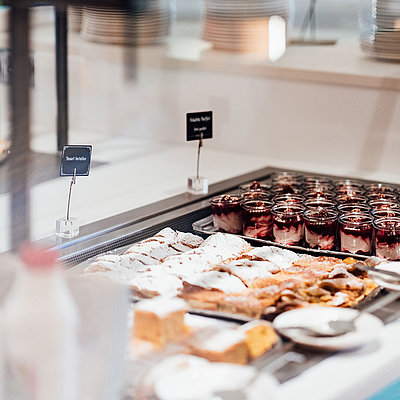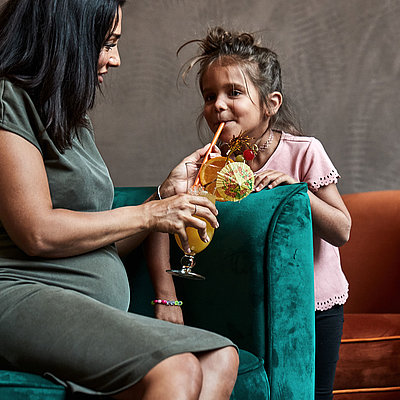 GOOD FOOD, GOOD MOOD
More taste, less frills. Healthy, fresh and above all regional ingredients from Tyrol find their way into our pots. The closer to the kitchen the better. We use these to conjure up vitamin-rich and yet ultra-delicious dishes so that everyone can recharge their batteries for their daily adventures Special wishes or intolerances? No one has to do without a thing at our family hotel in Tyrol! Just let us know before you arrive so that our kitchen artists can tailor the menu to your ideas.
I have a really good feeling!
FIRST DINNER THEN THE BAR. OR MAYBE THE OTHER WAY AROUND?
The Kröller Bar is our playground for adults. While the kids are busy bowling or nibbling on popcorn at a Movie Night, you can end the evening right next door at the bar with cocktails, a gin or a fine wine from our cellar. And maybe sink a few balls in a game of billiards in the Gentlemen's Corner - wine not?
Our Cockaigne formula
A KRÖLLER TIME-OUT IS THERE SO THAT YOU DON'T HAVE TO THINK ABOUT A THING