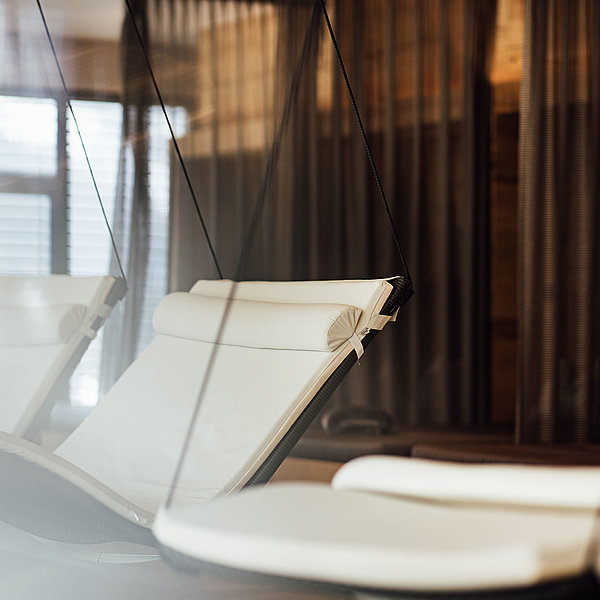 Real hot spots
OUR SAUNA AREA: MUCH MORE THAN HOT AIR.
The new Sky Wellness in "The Beauty and the Spa" is in hot demand. No wonder, it also boasts three saunas of the latest generation with coloured light therapy. And a panorama relaxation room with a spectacular, natural views. Taking a sauna and a break can be sooo nice. We can certainly warmly recommend it.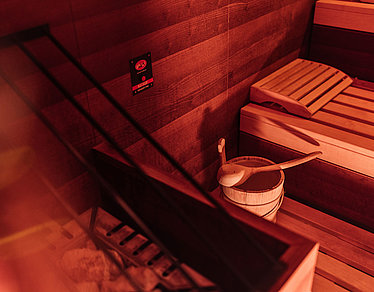 Our Finnish sauna doesn't not hang around, it just heats you up! The infusion hisses on the stones. The oven creaks. One bead of sweat after the other appears on your skin. Here you sweat away the stress at 90 °C and let all your thoughts simply evaporate. Everyday life? What was that again?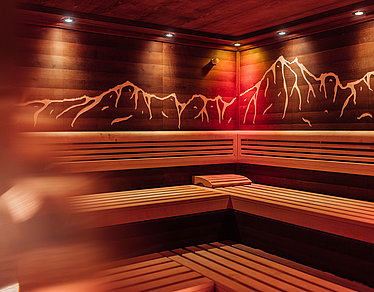 Us, you, the Finns and everyone who has ever set foot in a sauna will tell you that sweating is good for you. The Alpine herbal sauna offers a pleasantly scented sweating experience at 60 °C and 40 % humidity. The muscles relax, the circulation is stimulated, the immune system is strengthened and positive energy? Comes all by itself.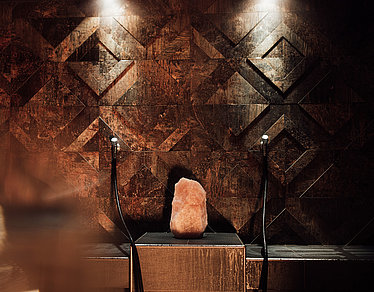 LIKE BALM FOR THE RESPIRATORY SYSTEM
Pure pampering pleasure awaits you in the 45 °C steam bath with 95 % humidity. It enchants with its herbal scent and dissolves tension into thin air. Hot clouds of mist that gently surround your body. Pores that open. Eyes that close. In no time your immune system is stronger than ever.