Water is a key element at
Hotel Kröller.
FAMILY SPA & WELLNESS HOTEL IN AUSTRIA
Practice makes perfect. That also applies to relaxing. That's why Kröller offers pools and spa treatments for the whole family. Babies can enjoy their first paddling pleasures and minis their first attempts at swimming. Older siblings can enjoy themselves on the slides in the aquapark. And you? You can sip an espresso, hide away in the sauna and let your gaze wander heavenwards in the Sky Wellness. Your stay at our family SPA & wellness hotel in Austria will be sooo relaxing.
The Beauty and the SPA with Sky Wellness
Aquapark with slides, indoor pool and baby pool
Heated outdoor pool in summer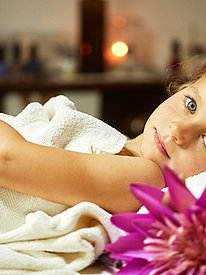 Time to relax
A ROLLING STONE GATHERS NO MOSS.
Everyday life floats away, the clocks tick in slow motion.
You're on holiday - and we'll take care of the rest.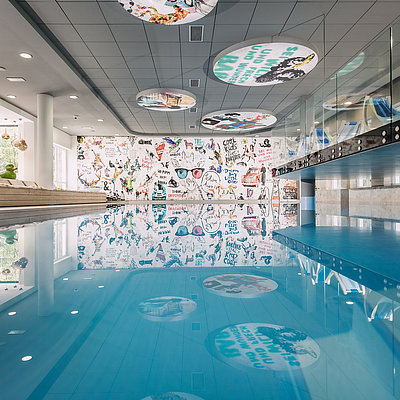 Swim on the same wavelength
and go diving together.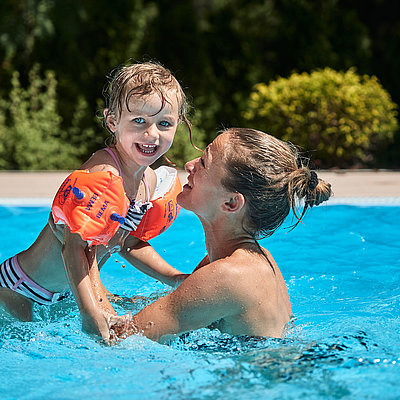 Bathe in the sun, enjoy the fresh air:
Splash around outdoors from May to October.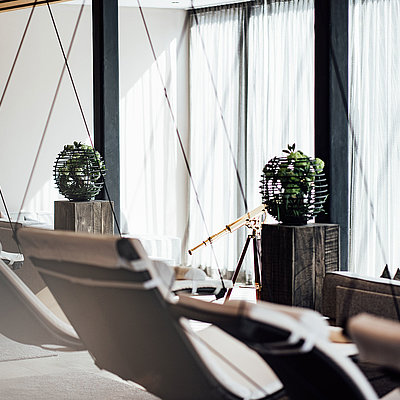 One step closer to wellness heaven
in three sweat rooms and relaxation room.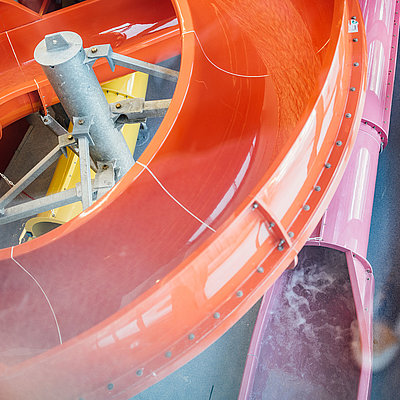 From the Free Fall to the tyre slide
with speed timing: slide yourself into happiness!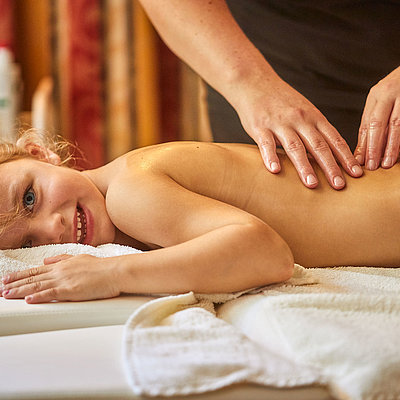 This is the life:
From Zwergerlmassage to Minnie Mouse facials.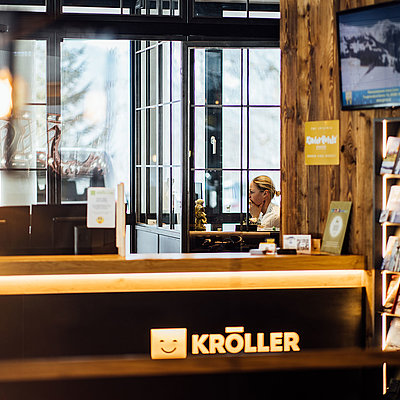 Your holiday bliss will be more than just skin
deep with these high-quality products.